Wine & Whiskey Bike Tour
Operated By: RIDDEN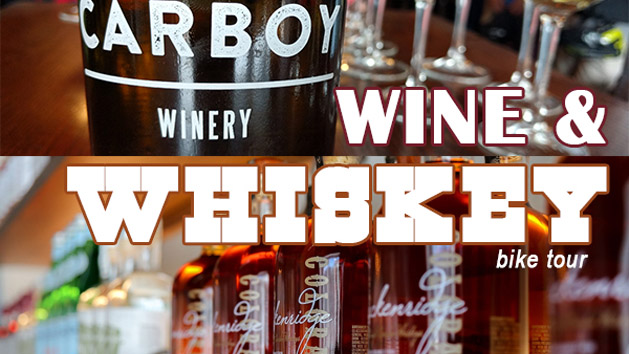 Activity Description
Join us a a scenic tour of Breckenridge and all that it has to offer! Start off on the south end of town and get some knowledge of the historic dredge boat and other points of historical interest find out how Breckenridge orignally got started! (hint it wasn't always a ski town)
After cruising along the blue river through town you make your first stop at Carboy Winery in the historic Gold Pan Saloon. Enjoy a few tasting's at this Colorado winery and see just how good Colorado wine can be!
Next, make your way out 3 miles to the Breckenridge Distillery along the blue river bike path. Once at the distillery try there award winner's for free or try every option for an additional 10$ dollars. The ride is scenic and you get to try amazing breckenridge product.
Let it be known that the winter tour is appropriate for children ages 13 and older or 5 and under if they can ride in a burly. Children between the ages of 5 and 12 struggle with the weather and riding conditions.
The summer version of this tour is acceptable for all ages.
Location - Ridden Breckenridge