About the Company
Avoid Breckenridge Altitude Sickness.
We provide Breckenridge oxygen rentals and service all of Summit County including Copper Mountain, Silverthorne, Dillon, Keystone, Breckenridge and Blue River and parts of Park County (Alma and Fairplay). A delivery fee may be assessed depending on your location.
---
Altitude sickness can affect anyone, whether you have lived in the Rocky Mountains your entire life or you're on day one of your vacation. Many visitors to Breckenridge may experience symptoms of altitude sickness. Oxygen therapy can help relieve those symptoms quickly, providing relief so you can enjoy your time in the mountains.
If you would like your concentrator to be delivered before your arrival, please let us know in the reservation comments.(can be set up in a house or hotel room, leave at a front desk or with a property manager)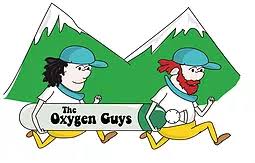 ---