About the Company
Alpine Adventures offers unique and exciting hands-on dogsledding tours that are fun for the entire family! Regardless which dogsledding tour option you choose, you are sure to leave with memories that will last a lifetime as well as some new four-legged friends.
Dogsledding has grown exponentially in the past few years as one of the most popular outdoor winter activities. We are located in Leadville and serve all the popular resort areas, including Vail, , Avon, Beaver Creek, Breckenridge,
Copper Mountain, Frisco, and Keystone.
The dog-powered tours at Alpine Adventures are certain to be the ride of your life and the highlight of your winter vacation!
---
Two dogsleds are pulled by a larger group of 10-12 dogs. The guide is on the front dogsled with up to 2 riders and the second dogsled will have one person driving and one person riding. As you get out onto the trails, you have the opportunity to drive, ride and control a larger team. This tour is completely dog powered and whenever the sleds are moving everyone is on board this peaceful, serene tour with your guide. This is a great way to dogsled, but have the guide with you to help control the dog team. Plus, you get to play with more dogs! This tour accommodates up to 3 adults and 1 small child or 2 adults and 2 small children per tour. The overall weight of the entire party becomes the determining factor. Distance covered: 6 miles
---
There are 6 adult seats per dogsled tour. A child may be added to a full tour of 6 adult drivers as the child will only be allowed to ride in the sled basket with another adult and not impact the drive time of any of the other adults. Two people ride on the dogsled at a time while the other guests ride on a sleigh that is pulled by the guide on a snowmobile. Periodically, we stop and switch drivers and riders (See photo above for details).
- We have multiple dogsled departure times to suit your needs.
- Do you want your family to have the dogsled all to yourselves? You can reserve the entire dogsled by purchasing any empty seats at the adult price.
- You will be with your guide for 1 hour and 20 minutes from start to finish and on the trail for one hour.
- Tours depart between 8:45 am-3:30 pm daily.
- We reserve the right to modify tours as needed for the safety of our dogs.
- Transportation is available.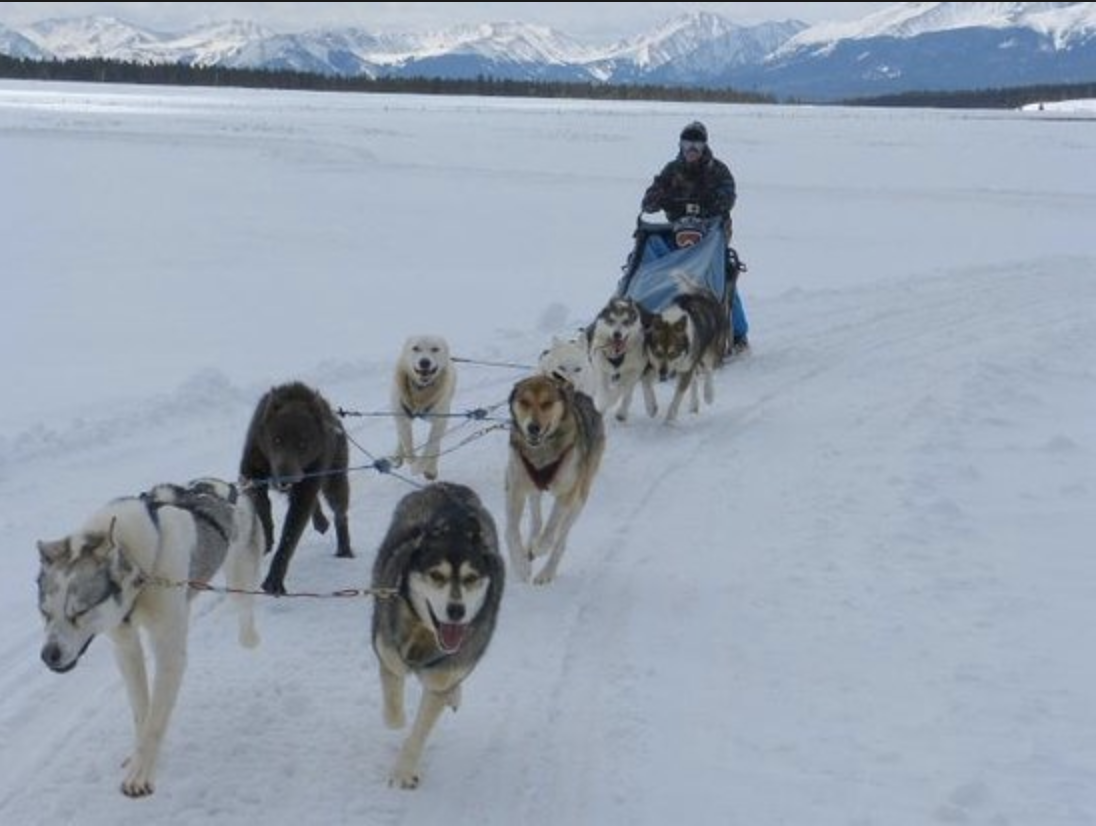 ---